St Pats promotes Gaelic games from U6 up to senior level.
Our senior team plays in the Kerry County Senior league and participates in the Kerry Junior Premier championship.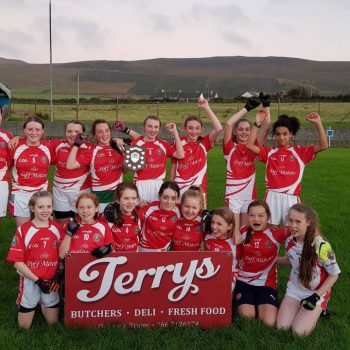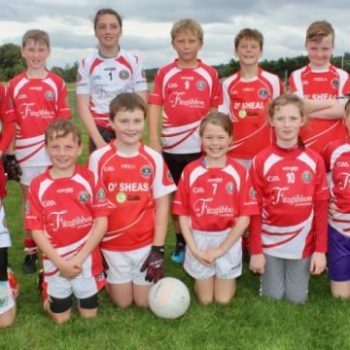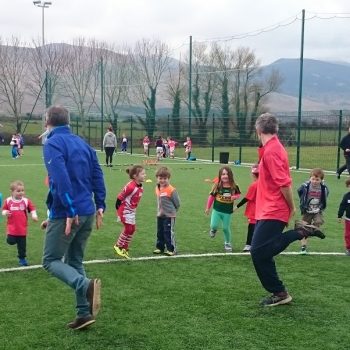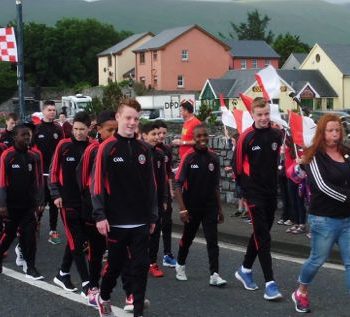 The 2019 Cúl Camp will take place in St. Pats from the 5th –  9th of August from 10am to 2.30pm every day. Each child will receive FREE Kellog's GAA gear and backpack.
More details and dates for other Cúl Camps….

more
Thanks to Lee Strand for sponsoring a set of jerseys for our Under 14 girls team. Jerry Dwyer of Lee Strand presented the new jerseys to the team.
Dingle Way Challenge 2019 - Get Ready ! Get Registered!
 SUNDAY JUNE 2ND 2019.

DON GHNÁTH, DON NEAMHGHNÁCH AGUS DON UATHÚIL –
FOR THE ORDINARY, THE LESS ORDINARY AND THE EXTRA ORDINARY  –

Discover the spectacular landscapes and seascapes of the Dingle Peninsula and enjoy a great day of walking and talking with friends, old and new, with options for all, from the casual walker to the Ultra enthusiast
St. Pats Membership for 2019 now open for
on-line registration.



Subscribe online to have your own Account, where full details on your Membership will always be available to you.
Thank you for actively supporting St. Pats by registering as a member.
(paper form also available to download)
Academy 2019
New Code of Behaviour 2019 for Those Involved at Underage Level
The GAA and its sister organisations recently launched the online version of the Code of Behaviour (Underage). This Code has been agreed between the GAA, the Ladies Gaelic Football Association, the Camogie Association, GAA Handball Ireland and GAA Rounders. This Code applies to all persons under
18 yrs. of age who participate in our games or other activities and to those who work with them and assist them in any capacity on behalf of the GAA /LGFA

The Code replaces all previous Codes and is a mandatory Code of Behaviour for all Gaelic Games Associations in our work with underage players. It is a comprehensive good practice guidance publication for players, coaches, parents and other Club personnel.

New Senior Management Team
Welcome to Pádraig Corcoran who will be the St Pats Senior Team Manager for the 2019 season. Pádraig has been a member of Eamonn Fitzmaurice's backroom team since 2012 where he was the selector/physical trainer for the Senior Kerry Team. He has also been very active with his native Dingle GAA club where he trained teams at all levels. Pádraig also trained the Kerry Minor Team in 2010 to 2011 as a member of Pat O'Driscoll's management team…[Read  more…]
Useful Links to GAA & LGFA sites
   Kerry GAA
The official Website of Kerry GAA

   My GAA 
The official Website of the National GAA

   Kerry Coiste na nÓg
The official Website of Kerry Stars of the Future (Coiste na nÓg)
   Kerry Ladies Gaelic Football
The Official Website of Kerry Ladies Gaelic Football
   North Kerry Ladies Gaelic Football
The Official Website of Kerry Ladies Gaelic Football
National Ladies Gaelic Football
The Official Website of Kerry Ladies Gaelic Football