St Pats promotes Gaelic games from U6 up to senior level.
Our senior team plays in the Kerry County Senior league and participates in the Kerry Junior Premier championship.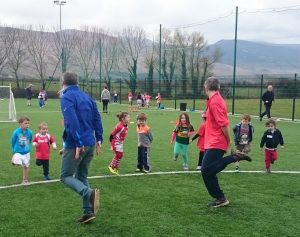 St Pats "

Ceol and Greetings

" production is live on GoFundMe


Míle Buíochas to our Local Artists who did not hesitate in taking part.
Along with the enjoyment it offers we ask you to support this fundraising event by making a donation via our

GoFundMe page


We hope you enjoy and make sure to share it with family and friends to enjoy and celebrate
St. Patricks Day.
National Club Draw
Entries are now closed – the draw will take place on 4th June 2021 
All monies raised through ticket sales remains with St. Pats….thanks for your support and best of luck with your ticket purchase.
To View prize details click on picture on the right——–>
LAST PERSON STANDING
Last Person Standing Wins €400 / Last Lady Standing Wins  €100
Entries closed

Has your team won ? …..to view entries and results click on picture

If your selection wins you progress to the next round, Lose or Draw and you are out
All information on rules, entry times, teams etc are explained in booklet 'St Pat's Last Person Standing February 2021' make sure you are familiar with contents —READ HERE
May 2021 edition of GAA Club Newsletter includes the following:

This month's edition includes the following:
GAA commence work on a new Strategic Plan
Former Wicklow footballer, Don Jackman, thankful for life-saving defibrillator
Kellogg's Cúl Camps return for Summer 2021
Maurice Shanahan shows how sharing your problems is empowering
Blarney GAA want you to be kind to your mind
For boys and girls aged u5 to u9 from Tralee area 
Every Sunday, from 10:30 am to 11:30 am
Venue: St. Pats GAA Club Grounds, Blennerville
For further information please contact Joe on 087 – 2593800  or Seán on 089 – 4340037
Astro Pitch Hire
St Pats GAA club, Blennerville offers a state of the art, floodlit astro pitch available to everyone to rent. This pitch is supported by our clubhouse with changing rooms, shower facilities and ample parking spaces.
If you are interested in booking our pitch to guarantee your slot weekly or you want a one-off booking, please contact
Paul O'Sullivan on 087 666 8492 to avail of our very competitive rates.
Useful Links to GAA & LGFA sites
   Kerry GAA
The official Website of Kerry GAA

   My GAA 
The official Website of the National GAA

   Kerry Coiste na nÓg
The official Website of Kerry Stars of the Future (Coiste na nÓg)
   Kerry Ladies Gaelic Football
The Official Website of Kerry Ladies Gaelic Football
   North Kerry Ladies Gaelic Football
The Official Website of Kerry Ladies Gaelic Football
National Ladies Gaelic Football Association
The Official Website of Ladies Gaelic Football Association
Thanks to Lee Strand for sponsoring a set of jerseys for our Under 14 girls team. Jerry Dwyer of Lee Strand presented the new jerseys to the team.